How to Make Bottle Cap Magnets: 22 Creative DIYs
Have you ever wondered of the innumerable creative crafts you can make from the upcycled caps of the plastic or beer bottles that may be lying scattered in your kitchen? You can shape them to make a variety of accessories including earrings, necklace, bracelets or bags. If you love fixing magnets all over your house, then here is your chance to turn your used bottle caps into magnets and use them for enhancing your home décor or as gifts to give your kith and kin. These tutorials will give you an insight into how to make magnets using bottle caps.
How cleverly this cookie lid has been used as a base for the bottle cap magnets! Adding the alphabets to it and putting it in your little one's room is indeed an excellent way to acquaint him with the letters.
DIY Upcycled Bottle Cap Magnets
The patterned paper glued to the bottle caps gives it a unique appearance.
Bottle Cap Magnet Wedding Favors
Make sure you have all your supplies readily available so that you can get the best bottle cap magnet designs for your special day.
Try to avail the best glues for your beautiful flower design to stick firmly to the magnet.
DIY Promotional Bottle Cap Magnets
Instructions to Make Bottle Cap Magnets
These owl stickers glued on the bottle cap are indeed a fabulous gift idea for Halloween.
How to Make Beer Bottle Cap Magnets Using Resin
To prevent the resin from spoiling your picture make sure that you apply the Modge Podge or any other adhesive well on all sides of the photo and allow it to dry for a longer span.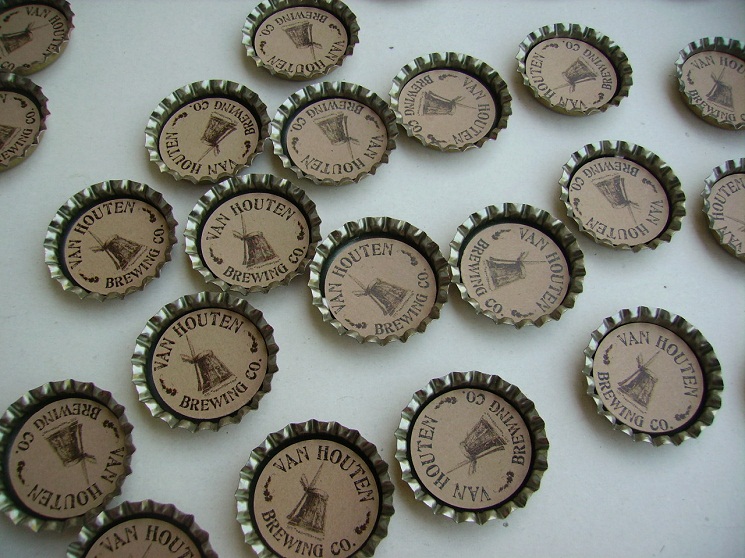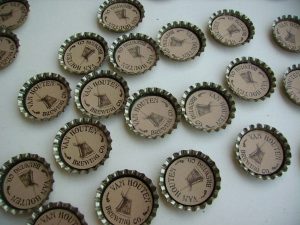 Beer Bottle Cap Magnet Tutorial
Plastic Bottle Caps Monster Magnets
Making designs of monsters on the plastic lids is a marvelous idea for a themed party.
You can even make the design of an American flag with bottle caps of red, blue and white color on the occasion of Independence day.
Your little kiddo would be delighted to see his photos sitting on the walls of his room.
DIY Bottle Cap Lady Bug Magnets for Your Refrigerator
These pretty Lad Bugs sitting on your fridge would give your home a vibrant look.
Another interesting variation is to spray glitter on the bottle caps to enhance their brightness.
Arranging these caps on your fridge in the form of a Christmas tree would be an innovative way to decorate your home during the festive season. You may opt for other variations like Santa Claus or Snowman.
The picture shown below is another alternative for Christmas decoration.
Homemade Disney Bottle Cap Magnets
These Disney prints on the lids is another ecstatic idea.
If your little princess is extremely fascinated with Hello Kitty, then these printables would be perfect to decorate your magnetic bottle caps.
DIY Bottle Cap Save the Date Magnets
To ask your guests to save their dates for your auspicious occasion, you can design these magnets from bottle caps with a meaningful message on it.
How to Make Bottle Cap Pie Magnets
After you finish making the miniature pies as indicated in the above-linked tutorial, you can just hot glue small round magnets at their backs. You can even make real ones and place them in big bottle caps having a magnet at the end to amuse your guests as you set the platter for Thanksgiving.
How Do You Make Bottle Cap Magnets at Home
Bottle Cap Photo Magnets or Thumbtacks
So here we are with a host of fantastic ideas for you to implement and fill the walls, refrigerator, lockers, boards or any available place at home with innumerable such attractive magnets. Your little ones would have a whale of a time when you engage them in this interesting project during their summer break.