9 + How-tos and Ideas to Hang Plates on the Wall
———————————–
Decorating your wall with pretty plates, glass or ceramic, plastic or metal has become a  trending fashion in recent times. Tracing a template of the plate increases efficiency as in this way, you may attain its exact and accurate shape. You could arrange them uniformly for a symmetrical arrangement or even in a little disheveled manner to achieve a shabby look.
What you would attach at the back of the plate to make them hang on the wall is entirely your choice. Adhesive discs or disc hangers are preferred by many since they help the plates to hang flatly against the wall, without being seen. However, plates with any indentation or raised surface would not sit well when these discs are applied.
1. DIY to Hang Big and Small Plates On Your Wall
If you want your plates to hang gracefully on the wall, without any hangers being visible, these sleek paper clips would be apt for you.  You could arrange the plates in a circle or even place them in a row one after the other like the one shown in the picture below.
2. Interesting DIY to Hang Plates on the Wall
Attaching duct tape to the adhesive hangers would provide an added safety to the plates.
3. Easy Way to Hang Plates on the Wall
If you have limited space on your wall and want to decorate it elegantly, stylishly arranging plates, as shown in the image below, would indeed be a great idea. You can place the biggest plate among the lot at the center and the second largest one below it for a fuller look. The small ones could go at the top.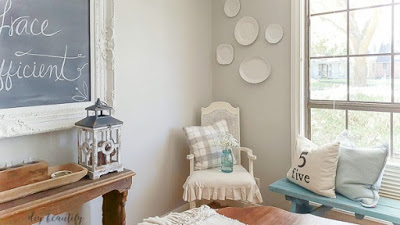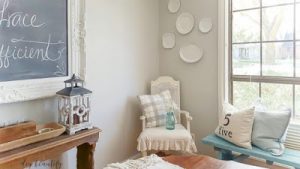 4. Tutorial to Make Decorative Plates to Hang On Your Walls
You may either go for readymade decorative plates or put your creative skills into work and make fabulous paintings on plain plates. It could be an abstract design or even something meaningful.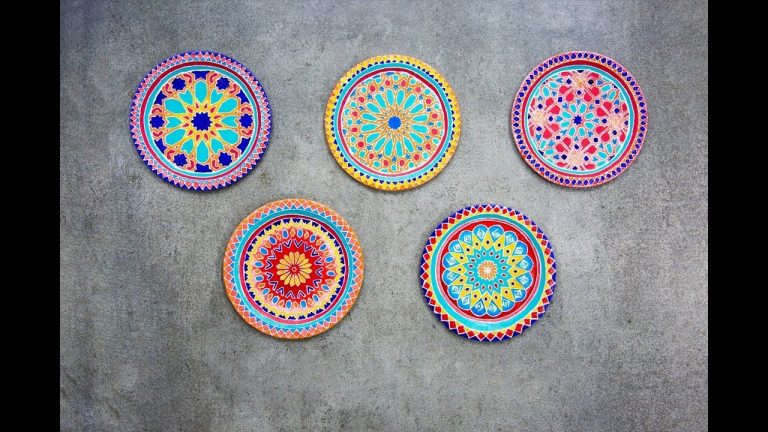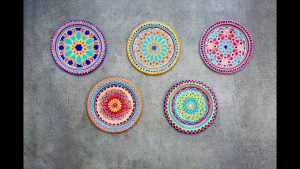 5. DIY to Hang a Plate on the Wall with a Ribbon
The polka-dotted ribbon woven fabulously through the holes in the plate, alongside the cute decorations, make this a perfect wall decoration idea for the holiday season.
6. Modern Decorative Plates Wall Hanging DIY
The tutorial in the link mentioned above gives a vivid idea of hanging plain-designed plates. You could implement the same technique with decorative ones that can be readymade or even hand-painted. You could arrange the plates symmetrically to give your wall a chic look.
7. DIY to Make Hanging Plate Wall Décor
8. DIY to Hang Metal Plates on a Wall
You could combine metal with plastic or glass plates for an innovative appearance.
9. Simple and Best Ways to Hang Plates on a Wall
Interesting Plate Wall Hanger Ideas
If you have too many plates to hang, then you may arrange them haphazardly in clusters for a shabby appearance, as shown in the picture below.
For plain white plates, paint them in blue, attach a wall hanger and fix it on a hook. The biggest plate or one that varies in shape from the others can occupy the center.
Besides hanging real plates, if you are looking for hardcore crafting, make faux ones with cardboard or chart paper, and decorate them to the fullest. The one shown in the image below gives the impression of a dream catcher, mainly due to the feathery projections.
So, with these tutorials and ideas at hand, you could experiment with your plates at your will. Paint them in green and red for Christmas, yellow for spring, or in fall colors to commemorate autumn.