15 Interesting Ways to Make Rainbow Loom Animals
Rainbow looms have always provided crafters the scope of putting their creative skills into actions. You could make a whole lot of things using it like elegant pieces of jewelry such as bracelets and earrings, attractive charms, as well as cute animals, birds, and insects. Following the tutorial below you would get an idea on how to make rainbow loom animals which can be used as pencil toppers, put on keychains or even given away as tokens.
The googly eyes give the octopus a unique appearance.
2. How to Make a Cute Rainbow Loom Elephant Charm Animal
The floppy ears intensify the cuteness of the elephant.
3. Easy Ways to Make a Rainbow Loom Butterflies for Beginners
The pink and green loom colors on the butterfly are simply amazing. You could add beads to decorate it further.
4. Rainbow Loom Chameleon Charm Tutorial
5. Easy Way to Make a Rainbow Loom Puppy and Dog Charm
Besides the body, a long fluffy tail can also be designed.
6. Rainbow Loom Charms 3D Bunny
These fantastic bunnies would be a perfect craft for Easter. The bunnies could be made to sit inside a pink paper basket.
7. Rainbow Loom 3D Animal Charm DIY
8. How to Make a Rainbow Loom 3D Stuffed Panda
A rectangular loom used in this process makes your job easier.
9. Rainbow Loom Wolf AnimalPattern DIY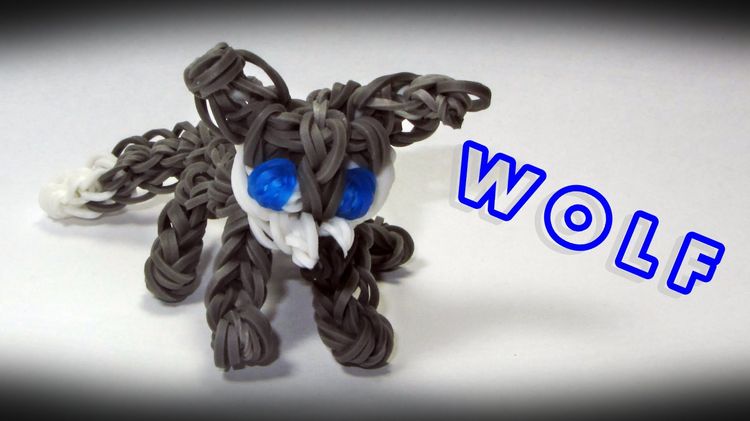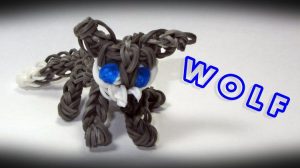 10. Rainbow Loom Turtle Tutorial DIY
The cool color combination used in designing the turtle makes it look even more vibrant.
11. How to Make a Rainbow Loom Owl Animal By Hand
Keeping an owl charm near your vicinity would certainly bring in good luck. The white and grey combinations add to it serenity.
12. Rainbow Loom Life Size Animals DIY
Poodles are known for their intelligence and cuteness. Keep a replica of these large faux ones in your home if you really had desired a real dog but was unable to get the same.
13. DIY Rainbow Loom Jack Russell Pencil Topper DIY
Design a host of rainbow animals as pencil toppers so that your little ones would be entertained while writing. They can also serve as return gifts for your kiddos' birthday party.
15. Cool Rainbow Loom Peacock Charm Tutorial
Adding jewels and beads to the wings would intensify its beauty to the fullest.
Besides these amazing animals, you could also make charms and even a host of pretty jewelry like bracelets using a rainbow loom.