30+ DIYs and Ideas to Make Corner Bookmarks
Homemade corner bookmarks sit pretty at the corner of the pages of your beloved books. They eliminate the need to buy expensive bookmarks in readymade designs. They can be made at almost zero cost and in patterns, themes and colors of your choice. Don your craft hat and let's get started with the first one of the enviable collection.
1. Cat Corner Bookmark Directions
These black cat bookmarks are sure to be a hit with kids. The above-linked tutorial comes with a free template and video tutorial to help you in the craft.
This simple DIY needs just a few supplies. You mainly need a square piece of paper that you need to fold and cut in case you want to add designs. The bigger the paper, the easier it is to fold.
3. Origami Corner Bookmark Step By Step
This beautiful heart corner model can act as a bookmark or a paperclip. A pink or red shade of paper would suit Valentine's Day.
4. How to Make a Santa Paper Bookmark for the Corner
Santa bookmarks are a perfect gifting option for Christmas. They would make reading a fat novel in the holidays fun. You would need paper in red, pink and white for this project.
5. Page Corner Bookmark Free Template
The tutorial comes with a template that can be downloaded and printed. Cut along the edges and fold a scrapbook paper accordingly.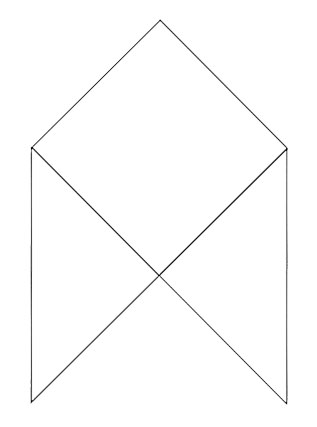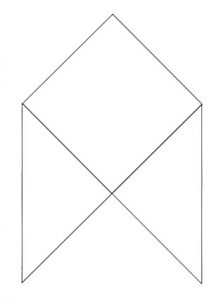 This could be a fun classroom activity and can be customized for a creative Valentine's Day gift. Just cut tiny paper hearts out of red scrapbook paper and glue them to the eyes.
You can take inspiration from the below image for a cute owl bookmark. The basic process remains the same, just the design for the face changes.
7. Homemade Monster Corner Bookmarks
Any square piece of paper lying around the house can be made into fun monster bookmarks in as less as 5 minutes. The other materials are scissors and glue. You can decorate as you wish.
To make things easier for you, we have provided a free template that you can download and take a printout of. Cut and fold according to it. The monster face is already provided. The cookie monster can have a slight modification. Instead of the teeth, he can have a cookie cutout sticking out of the upper triangle.
8. Page Corner Bookmarks with Paper
These bright corner bookmarks are inspired by conversation heart candies and light up the corners of your favorite book. Think of sweet and funny sayings to scribble on them. You could also write love quotes.
9. Harry Potter Ravenclaw House Crest Corner Bookmarks
10. Corner Bookmark Out Of Paper
This guide comes with templates to print out forest animals. You just need to cut the squares and ears and fold as directed.
11. Free Printable For Corner Heart Bookmark
Take a printout of the following, tape it to the paper of choice and cut it out. Fold along the dotted lines and sticky tape side down on the folded up tabs. For the rest, click on the above link.
12. Pokemon Pikachu Corner Bookmark Idea
Pokemon fans would swear by this one. Making the monster one is optional. Pikachu's shining black eyes and long ears are adorable. You can design them to sport the Disney cartoon characters as well.
13. Heart Shaped Origami Corner Bookmark
Patterned paper would be the best choice for this. You could mail a couple to someone on Valentine's Day. The heart requires a half sheet of square origami paper.
14. Corner Page Bookmark Tutorial
Though this one is small, it doesn't fall off the page when you open or move the book. It is an attractive and nice alternative to sticky note markers.
15. Emoji Corner Bookmark Instructions
The step by step teaches you to make an emoji bookmark for the corner of your book. They are neat and help to keep you organized.
16. Making Easter Bunny Rabbit Animal Corner Bookmarks
You can dress these up in any way you like. The trio is bunny, sheep and chick shapes and reflects the Easter theme.
Choose green colored paper and draw an apt pattern for a dragon bookmark.
17. Fabric Corner Bookmarks to Make At Home
2.5" X 5" fabric pieces are needed for these bookmarks They make great gifts for your school fete or the readers in your life. You can also use leather for your book corners. The sewing and cutting process remains the same.
18. Kids' Reindeer Corner Bookmark for Christmas
This reindeer bookmark gives you an opportunity to revel in the Christmas spirit while you read. It is ideal for beginners and kids and encourages you to read more.
19. Duct Tape Book Corner Bookmark
This duct tape craft is perfect as a Father's Day gift. Apart from duct tape, you would need cardstock, card knife and mat and scissors.
20. Awesome Butterfly Corner Bookmark Design
The pretty butterfly would look charming at the corner of your book. The wings being spread, it looks like a real butterfly that has come and sat on your book.
21. Handmade Minion Corner Munch Bookmark
This one can be crafted variously. You can either add 3 thin strips of paper to the forehead for the hair or just draw them with a black marker pen. Similarly, you can glue on a googly eye or draw it.
22. Fox Corner Bookmark in Felt
Just cut off the corners of a felt sheet folded in half and close the edges by sewing with an embroidery thread and you are done. For the fox design, just refer to the image below.
23. DIY Panda Bookmark Corner and Other Ideas
A panda with large eyes would add to the fun of reading a book in winter months. It is especially useful for people who like to read multiple books at a time. Similarly, you can make a bear corner bookmark. You can alter the designs slightly and make flowers, fruit, giraffe, ice cream, monkey, penguin, frog, pig, ladybug and wolf corner bookmarks.
24. Cool Harry Potter Corner Bookmark Video
Though the instructions in the video tutorial are in French, you can easily follow the folding and cutting process that is shown.
25. Creative Unicorn Corner Bookmark
Follow the step by step video tutorial to make this for children. You are free to give it your personal touches. It will fit snugly at the corner of your page when you are ready to turn in for the night.
26. Funny Angry Birds Corner Bookmarks
You can cut paper to make the facial features of the Angry Birds. You can also use googly eyes if you wish. In a similar fashion, you can make Adventure Time characters on your bookmarks.
27. Envelopes Made Into Cat Corner Bookmarks
28. Stylish Crochet Corner Bookmark
29. Kawaii Dog Corner Bookmark
30. Charming Fish (Shark) Corner Bookmark
You can cut cross designs and paste on the folded paper to make Bible bookmarks. They can display Hunger Games and Big Hero 6 themes as well. Halloween bookmarks can be in orange and sport pumpkin drawings on them.